In 2013, NettWorth Financial Group lost a very special employee in Donna Castleberry, who passed away unexpectedly. More than simply an incredible asset to our firm, she contributed enormously to the happiness of everyone who knew her. She was a loving and nurturing mother of two who routinely placed the needs of everyone she knew ahead of her own. Her caring manner and friendly smile will be profoundly missed by all of us. To commemorate the life of our friend, we are dedicating our annual scholarship program to her memory.
The NettWorth Financial Group Donna Castleberry Scholarship Fund awards college scholarships to children of union members across the country. Since 2001, more than $220,000 has been given to fund the education of dozens of promising young men and women. Chances are, you know of a family that has benefited in your hometown. The scholarship program is a fitting tribute to an individual who gave so much to so many.
Scholarship applications can be requested and submitted between January 1st and May 31st each year.
Click here for submission form.
Scholarship applications can be requested by calling our scholarship hotline at 888-224-5021 or by visiting our website www.nettworth.net.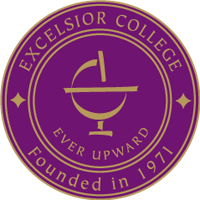 Who is eligible for partnership benefits?
Members and Spouses are eligible for partnership benefits at Excelsior College.
Kids' Chance believes that we can make a significant difference in the lives of all children affected by a workplace injury by helping them pursue and achieve their educational goals.

Start Planning Your Future
As a student, you can do a lot to start preparing for your future. Want an advantage when it comes to finding the best path after high school? Follow the points below. Click here for Montana Scholarships
The Judy Martz Women in Leadership Scholarship aims to inspire the next generation of women leaders.
Applicants must be a resident of Montana and be at least 18 years of age. Ideal applicants for this award will demonstrate leadership potential and a vision for their future leadership, preferably in service to Montana.
Scholarship funds can be used toward a college degree or certificate; professional training (e.g., certification or conference specific to one's profession); leadership development (e.g., Leadership Montana, REAL MT, or similar opportunity); fellowship opportunities; assistance in starting a business, (e.g., business licensing, training, consulting); another opportunity not described above; and/or related expenses (e.g., travel) for leadership development.
Deadline: August 18th
Award Amount: Up to $5,000
Eligibility Location: Montana

Click on the scholarship name for more information and to apply.


Montana FFA College & Leadership Scholarships - Deadline: Dec. 22nd

Montana Coroner's Association Scholarships - Deadline: Dec. 31st

Pride Foundation Scholarships - Deadline: Jan. 7th

Montana Jaycee Foundation Scholarship - Deadline: Jan. 14th

Reach Higher Montana Scholarship - Deadline: Jan. 15th
Montana Electric Cooperative Annual Scholarship - Deadline: January 24, 2022
Montana Electric Cooperative Memorial Scholarship - Deadline: January 25, 2022


Be sure to check out our website and follow us on Facebook for great strategies and tips to get the most out of scholarship opportunities.