Jack L. Waugh June 4, 1930 - March 10, 2019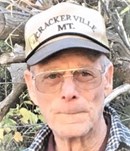 Jack L. Waugh, 88, June 4, 1930 - March 10, 2019
Jack L. Waugh, 88, June 4, 1930 - March 10, 2019
Please join the family of Jack L. Waugh in a celebration in honor of his life. A memorial service and interment of Jack's Ashes will be held at the Missoula City Cemetery Chapel, 2000 Cemetery Road, Missoula, Montana at 1 p.m. on Jack's Birthday, June 4, 2019. A Celebration of his Life will follow at the Orchard Homes Country Life Club located at 2537 South 3rd Street West in Missoula. Jack's obituary can be viewed on
Tributes.com
.
Gifts in memory of Jack can be made to the Alzheimer's Disease Research Center at Mayo Clinic. Gifts can be mailed directly to Mayo Clinic, Department of Development, 200 First St. SW, Rochester, MN 55905. Please include "Alzheimer's disease research in memory of Jack L. Waugh" in the memo line of the check. Memorials can also be made by calling 1-855-852-8129, or online at
https://philanthropy.mayoclinic.org/donatemc
. The family can be reached through Marge Waugh at PO Box 467, Rapid City, SD 57709-0467.
Published in Great Falls Tribune on May 12, 2019
https://www.legacy.com/obituaries/greatfallstribune/obituary.aspx?n=jack-l-waugh&pid=192855955