Steven Ray Frank June 21, 1956 - November 26, 2018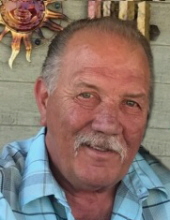 Steven Ray Frank June 21, 1956 - November 26, 2018
Steven "Steve" Ray Frank, 62, of Great Falls and a retired lineman of 32 years, passed away in his home Monday, November 26th, 2018.

A memorial service will be held Wednesday, December 5th at 2:00 pm at Hillcrest Lawn Chapel and a reception will follow at 4:00 pm at The Do Bar.

Steve was born in Great Falls on June 21, 1956. He graduated from C M Russell High School in 1975 and started a job with Montana Power in 1977 as a meter reader. He went on to become a groundman, served an apprenticeship, and then became a journey man lineman. Steve had a strong work ethic and was always willing to go the extra mile to keep the lights on. Steve really loved people and was always ready to gather a group for fun activities. He was very involved with sporting activities for his siblings and children, making sure they were able to enjoy it to the full extent.

Steve has always loved the outdoors. In his younger years he enjoyed hunting and water skiing. His more recent passions included cooking, ice fishing, golfing, and watching The Griz and Cowboys play football. Steve's favorite and most important past time has been spending quality time with his kids, grand kids, family and friends camping and fishing for walleye and perch at Holter Lake.

Steve is survived by his children, Nic Frank, Jason Frank, and Missy Frank (Bobby Purvis); his daughter-in-law Stephanie Frank; and his beloved dog, Monte. He is also survived by his sisters, Christy (Willard) Pavao and Toni (Rockie) Zahara; his nephews and nieces, Joey (Alisha) Zahara, Kelsey (Josh) Johns, Terri San Agustin (Paul Friesan), Rick (Stacy) Rardon, and Jennifer (Mark) Porter; 12 grandchildren, Jasmine, Ivy, Cole, Mylah, Awedree, Aayden, Ashtyn, Nicholas Jr., Mariah, Rylan, Logan, and Jackson; and aunt Cindy (Bob) Rioux.

Steve was proceeded in death by his parents Carol and Leroy Frank, his sister Terri Rubich, and brother Randy Frank.

In lieu of flowers, feel free to donate to the cancer "Benefit for Stephanie Frank" at Wells Fargo.