Brother Ryan Renner July 21, 1978 - October 13, 2018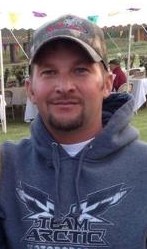 Brother Ryan Renner July 21, 1978 – October 13, 2018
Ryan "Ry" Andrew Renner was born on July 21, 1978 in Richland, Washington to Jim and Jean Renner. Ryan lost his life at the age of 40 in an UTV accident near the Elkhorn Mountains on October 13, 2018.
Ryan went to school in Richland Washington and graduated from Richland High School in 1997. Growing up he raced BMX, rode motorcycles, snow skied and water skied, snowmobiled, played baseball, soccer, and was a very successful high school wrestler at the hefty weight of 101! When growing up his favorite place to be was at the family cabin in the Blue Mountains of southeastern Washington. Ryan had a very strong bond with his Grandparents Ted and Betty Young.
Ryan knew he wanted to be a lineman from a very young age, following in his dad and grandpa's footsteps. He first attended Northwest Line School in Meridian Idaho and then began his line apprenticeship in Colorado Springs, Colorado in 1998. The next several years he worked line construction throughout Colorado and Montana until earning his journeyman ticket in March 2002. With his journeyman card in hand Ryan headed to Southern California where he worked for PAR and then United Power out of IBEW Local 47 for the next nine years.
In 2011 he drug up and moved back to make his permanent home in Townsend. In Montana, he worked for PAR, Rocky Mountain Power, and his current employer Mountain Power, operating out of IBEW Local 44. He excelled as a journeyman lineman in every facet from helicopter work to underground, begrudgingly. Ryan was a foreman at a very young age and his knowledge of the trade and efficiency on the job was recognized by those he worked for and with. He loved his trade and his extensive group of line brothers.
Ryan found his heart in another giant being in San Diego and brought her back to his favorite place to stay when he returned to Montana. Ryan and Selah merged their two lives and became one ginormous life when they married before loved ones on August 25, 2012, at Grassy Mountain Lodge.
Team 5ft3 loved the outdoors and all it offered. Their home showcases all the successful hunting and fishing trips they shared. As well as all the wonderful adventures he's shared with many through out the years. Ry loved his family and his friends immensely and was always planning the next adventure we could share.
Ryan is survived by his wife, Selah Renner (Townsend), boxer boy Bridger, parents Jim and Jean Renner (Seeley Lake), sister Audrey Renner (Phoenix), sister Lisa Schneider (Willmar, Minnesota), grandmother Betty Young, two aunts, two uncles, four nieces, six nephews, eight cousins and a godson.
His grandfather, Ted Young; sister, Abby Rolffs; nephew Landon Schneider; grandparents, Steve and Marge Renner; and his faithful companion Cyrus preceded Ryan in death.
Ryan was an organ donor and donated skin, bone and soft tissues, nerves, and his corneas and heart. His remains will be placed in the mountains he so dearly loved at a later date.
A service celebrating Ryan's life will be held at 1:00 p.m. on Friday, October 19th at the Trailhead Christian Fellowship Church, 20 Trailhead Drive. A reception will follow the service at the Fish Tale, 209 Broadway, in Townsend. In lieu of flowers Ryan's family has set up an account called Ryan Renner Hunt Forever Fund at Opportunity Bank of Townsend, 416 Broadway Townsend, Mt 59644.
To view online. CLICK HERE