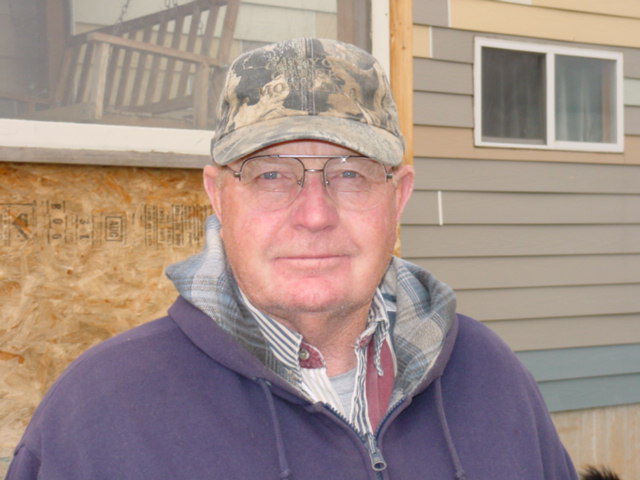 Feb. 3, 1937 – Oct. 19, 2017
Gene Edwin Bicknell, 80, died October 19th at his home in Canyon Creek Montana with his wife at his side. He passed away after battling Alzheimer's for 16 long years.
Gene was born in Loveland, Ohio on February 3, 1937 to Clark and Nannie Bicknell. He was the first of 4 children and the only boy of the family. Gene graduated from Lockland High School and entered the Air Force serving in Germany and France. After leaving the Air Force, he and his high school sweetheart Betty Parriman married on July 23, 1960. Together they had 4 children.
Gene was a lineman for Cincinnati Gas and Electric before moving to Montana. He finished his career working for Williams Construction Company (later know as Mountain Power).
Gene had a passion for baseball and horses. He was a member of the Lockland baseball Ohio state championship team in 1955 and the Cincinnati Gas and Electric All-Star team. He served as the president of the Helena Trailriders in 1982 and 1983.
He is preceded in death by his father and mother and sister Sandra Brown. Brothers and Sister in Laws: Vernon, Roy, Bennie Parriman, and Bonnie Rose.
Gene is survived by his wife Betty of Canyon Creek, Daughters, Julie (Jay) Schwietz, Aimee (Joe) Kapphan, Stephanie (Remo) Fantini and Son Matt Bicknell. Sisters: Sharon (Eddie) Lester and Linda Sue (Ed) Hill. He had 9 grandchildren: Marcus, Paul (Michelle) and Tim (Tabby) Becker, Kayty (Jeremy) Grady, Somaerah Kapphan, Elliott, Maximus, Giovanni and Luciana Fantini and 6 great-grandchildren: Jackson, Betty Lou, Emma Jean, Avianda, Ava and Aila.
Entombment will be held at 1 p.m. on Friday October 27th at the VA Cemetery. A celebration of life will follow at the Helena Trailriders Building at the Fairgrounds at 3 pm. Please visit www.helenafunerals.com to offer a condolence or to share a story of Gene.