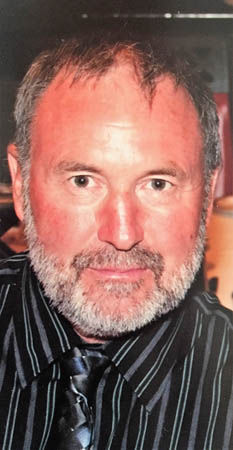 August 30, 1954 - November 28, 2017
Our beloved father, Stephen James Wilcox, found his final peace on November 28th, 2017, after a long, hard-fought battle with Carcinoid Cancer.
Steve was born on August 30, 1954 to Jim and Shirley Wilcox in Missoula, MT. The family later moved to Butte, MT where he played drums in the band, and was known by all as a fun-loving prankster with a huge heart. He graduated from Butte High School in 1972 and immediately joined the U.S. Army. Steve was stationed at Ft. Lewis, Washington & Ft. Wainwright, Alaska. He served honorably until 1977.
After the military, Steve and his family lived in Helena where he began his 38-year career with Montana Power, now known as Northwestern Energy. In his career, he was a journeyman lineman, who sacrificed his time in all types of weather to maintain and restore power to those without. Linework was a staple of who Steve Wilcox is and it showed; he was never afraid of hard work nor selfless service.
Steve was a man who believed in helping others any way he could. He volunteered his time as a paramedic for the Bitterroot Valley Ambulance, and was heavily involved with the Search & Rescue team. Steve enjoyed taking advantage of all Montana had to offer, from rock climbing Blodgett Canyon to scuba diving in Lake Como. Most of all, Steve loved his Harley and long rides on empty highways under the big, blue sky.
In 2012 Steve was diagnosed with Carcinoid Cancer. With his beautiful wife, Alexis, by his side, he never showed any signs of slowing down. They fought the battle together, which took them from California to New Orleans and all the way to Germany in search of answers and treatment options. Resilience and faith fueled their fire to fight on.
Steve is survived by his children, Melissa, Jason (Tiffany), Josh, Tanya, and Cody (Marie). He has 13 grandchildren & 1 great grandchild.
Memorial services will be held at the Corvallis United Methodist Church on Sunday, Dec. 3rd at 2pm.
The family recommends the Neuroendocrine Cancer Awareness Network (http://netcancerawareness.org/) for friends desiring to make memorial contributions or to learn more about the illness. Raising awareness about Carcinoid Cancer was so very important to Steve.